We are unveiling a new special bundle this July! We know how summertime can be such a struggle season for natural hair. No worries- Vibrant Shea Co. to the rescue!
Introducing our new Herbal Hair Trio!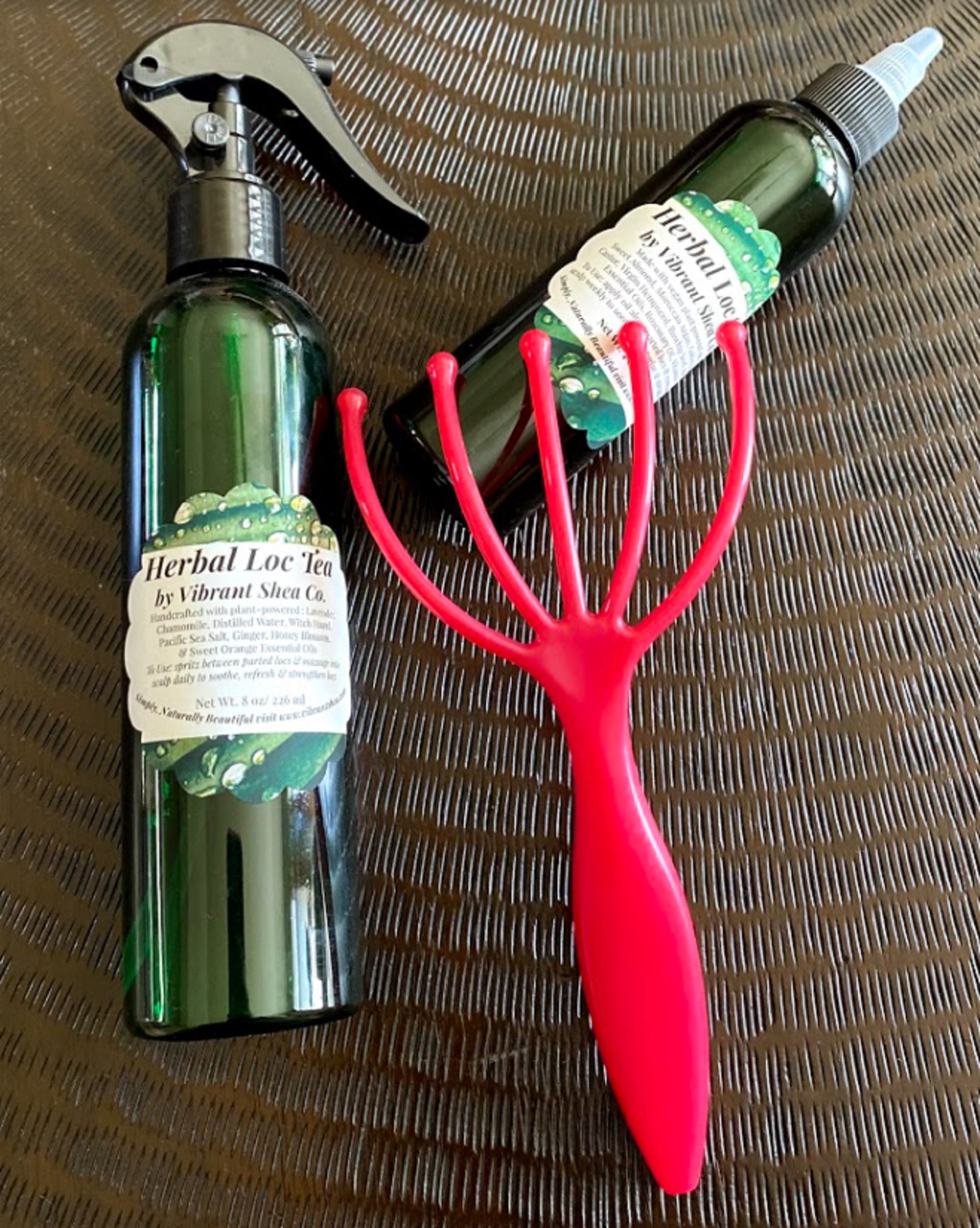 Why we love it: Vibrant Shea Co. all natural herbal hair care is made with only the highest quality raw ingredients. No fillers, chemicals or synthetics are used in our formulas. Natural ingredients are essential for natural & loc'd hair care. Build up is the death of bounce curls! Our simply ingredients provide essential nourishment to your hair & rinse out clean. Click to see our featured ingredients!
Bundle & save 25%! Our monthly Vibrant Box comes with a full size hydrating hair tea, deeply conditioning scalp oil to seal in moisture, & a gentle scalp massager to stimulate new growth. 
Best news yet- with your monthly subscription you will receive a new custom curated Vibrant Box each month full of our naturally beautiful hair & skincare.
No contract & cancel anytime. Our monthly Vibrant Box subscription comes with VIP perks! Each month you will receive a VIP coupon to save on any item in our catalog. Your item will ship with your Vibrant Box, so you never run out of the Vibrant Shea products you love.
Your monthly Vibrant Box ships in our new eco-friendly packaging featuring biodegradable, recycled & compostable packaging. Just another way Vibrant Shea Co. is taking care of you & the planet.
On your birth month your Vibrant Box is free! Our Vibrant Tribe is the heartbeat of our brand, so we at Vibrant Shea Co. want to celebrate you! Email gianna@vibrantshea.com to learn more & sign up for your 1st Vibrant Box.
 Be Well,
Gianna 
Founder, Vibrant Shea Co.
💚&☀️