My family has a long history of back problems. Unfortunately, I have pinched nerves that cause a lot of pain and swelling. I find lasting relief from regular acupuncture and Vibrant Shea Co. herbal pain relief balm. Topical balms work best for my family, because the relief can be concentrated in specific areas without the common side effects of store-bought medicines. We all have busy lives, and need pain relief that doesn't slow us down! Vibrant Shea Co. pain relief balm features our proprietary herb-infused formula that allows you to continue regular activities when in use.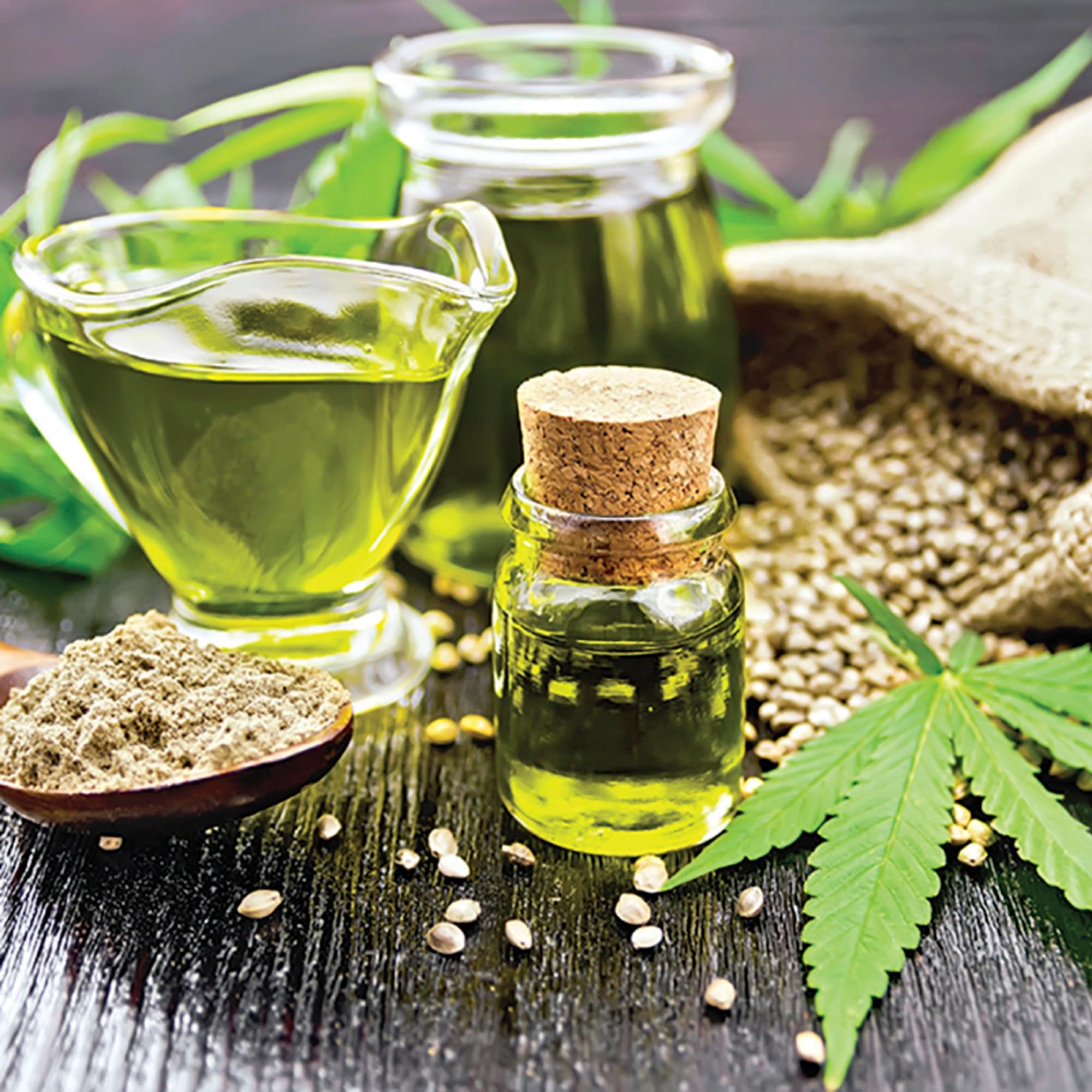 Let's explore some of the ingredients we use in our plant-powered formula!
Aloe Vera
Aloe Vera is grown locally in our Northern California Garden Grove. The soothing, cooling properties of aloe vera help hydrate skin and reduce redness. The glycol-proteins present in aloe vera have anti-inflammatory properties. 
Arnica Flower
Arnica is an herb that grows in temperate climates in North America. The flowers of the plant are used in pain relief. Arnica formulas are used topically to treat sprains, bruises, muscular aches, joint pain, and arthritis. It is believed that the arnica plant has anti-inflammatory properties. 
Calendula Flower
Calendula is a plant that grows in the US. Calendula flowers are used to make oil with beneficial properties. When applied to skin calendula can reduce pain and swelling due to inflammation and ease cramps and muscle spasms. 
Eucalyptus Globulus
Eucalyptus is one of the most cultivated trees worldwide. It's powerful, minty aroma helps clear the mind, improve concentration, and soothe exhaustion.  Oil made from Eucalyptus can be massaged into skin to help soothe knotted muscles.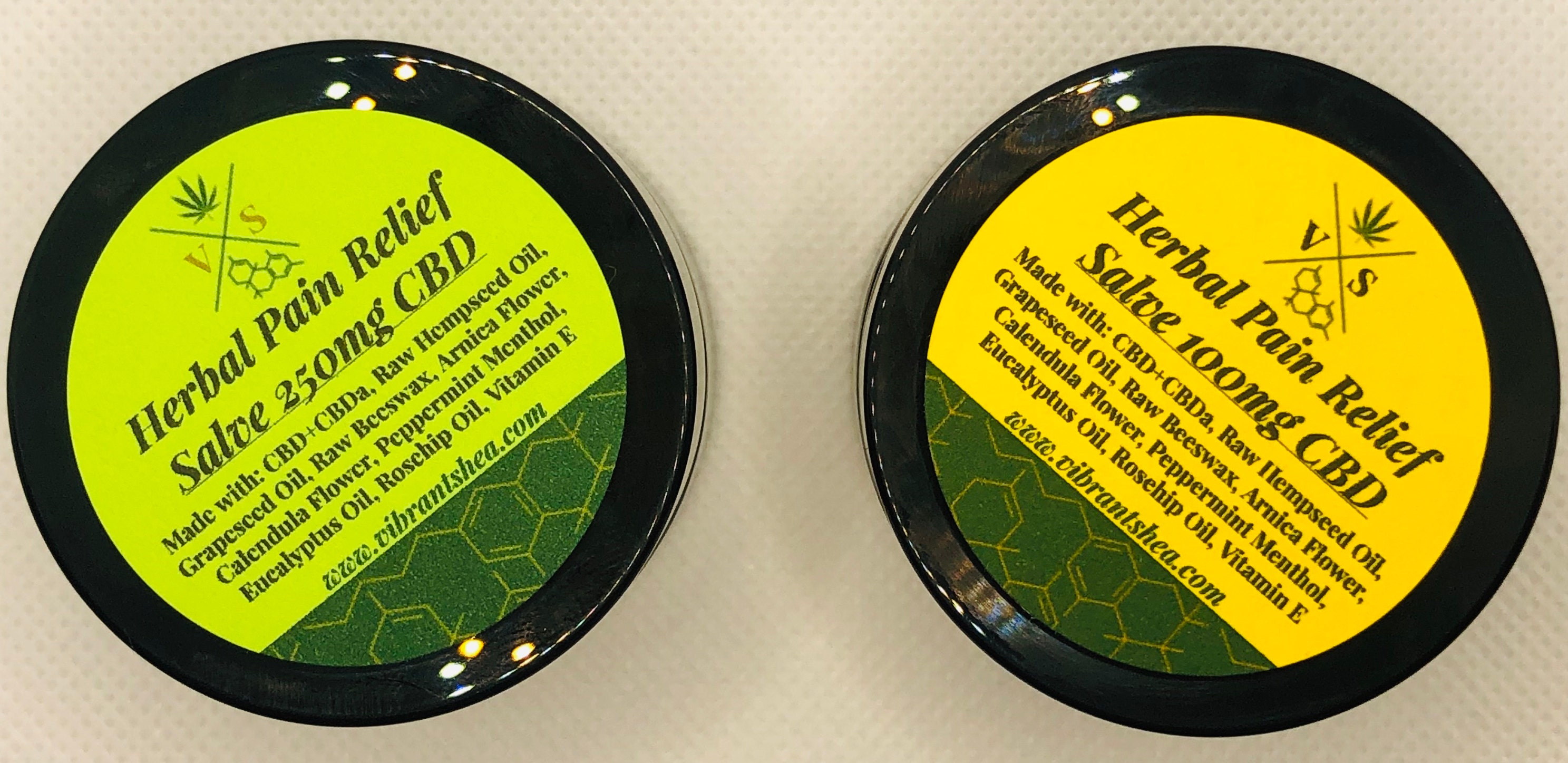 Hemp Seed
Hemp seed oil is beneficial for most skin types because it is moisturizing without clogging pores. Hemp oil contains a powerful anti-inflammatory and can aid in skin growth and new cell generation. We infuse our hemp seed oil with herbs to increase their pain relief properties. 
Peppermint Menthol
Menthol gathered from peppermint leaves is beneficial in relieving sore muscles. In aromatherapy, the invigorating scent can ease anxiety and stress.  On skin the cooling sensation of menthol helps to ease aches, pain, cramps, sprains, and irritation.  
Rosehip
Contrary to popular belief, rosehip oil isn't derived from roses but rosehips from wild-growing rosehip bushes. The oil is extracted from the rosehip seeds. Rose-hip oil has high concentrations of vitamin A, B1, B2, B3, and K. It's known for its exceptional regenerative and healing properties. 
Wintergreen
Wintergreen is an herb. Wintergreen oil is made by steam processing of warmed, water-soaked wintergreen leaves.  The active ingredient in wintergreen is closely related to aspirin and has analgesic and anti-inflammatory properties. Wintergreen leaf is used for painful conditions including headache, nerve pain (particularly sciatica), arthritis, ovarian pain, and menstrual cramps. The cool, refreshing, sweet and minty aroma of wintergreen has aromatherapy benefits as well.  
White Willow Bark
The bark of white willow contains salicin, which is similar to aspirin (acetylsalicylic acid). In combination with the herb's powerful anti-inflammatory plant compounds (called flavonoids), salicin is thought to be responsible for the pain-relieving and anti-inflammatory effects of the herb.
5 Star Review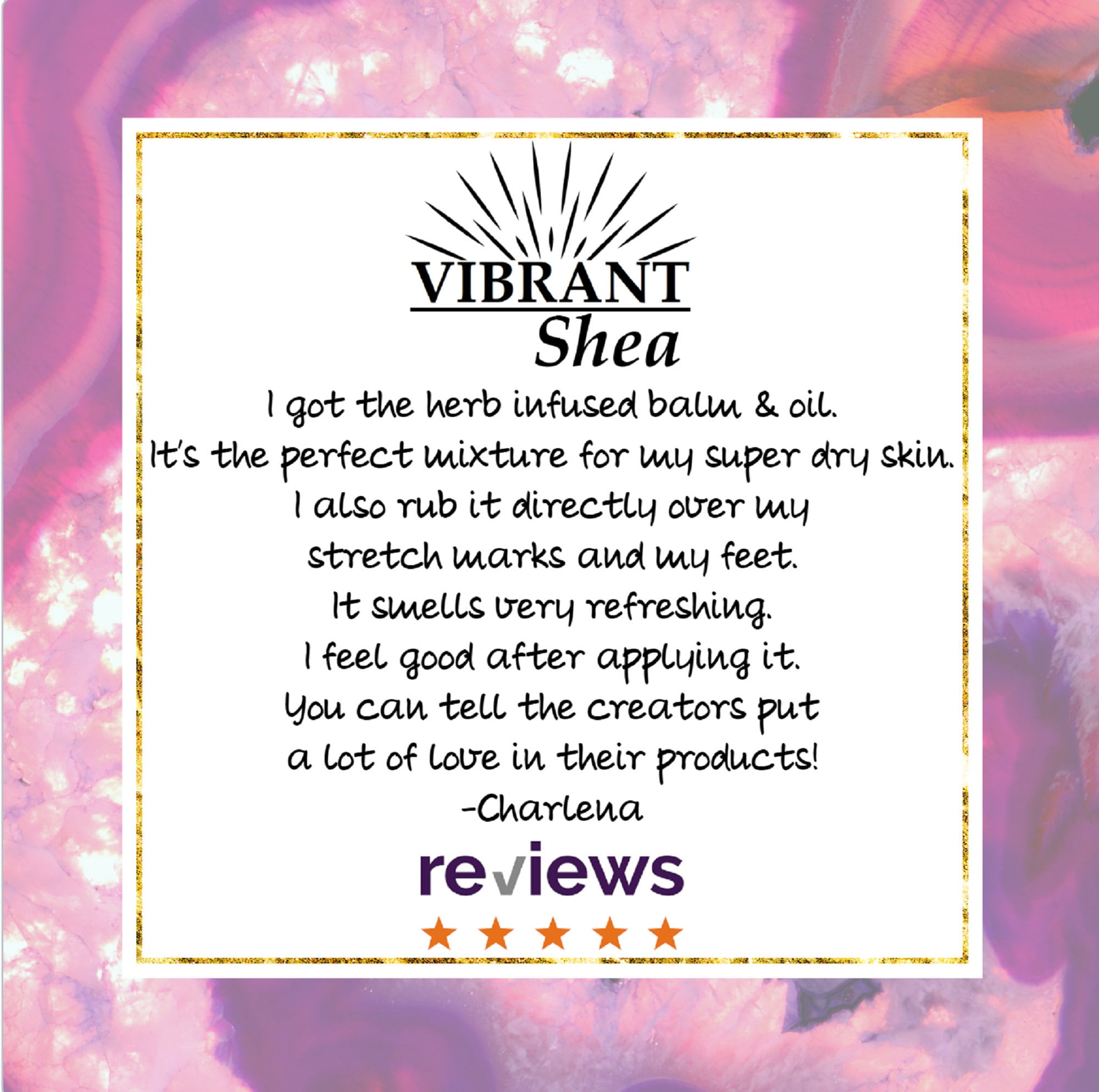 Use Vibrant Shea Co. pain relief salve topically by massaging a dime sized amount into areas of body aches and pain, swelling and soreness avoiding eyes. Works great for headaches, cramps and neck pain too! Contains unrefined beeswax. We infuse our proprietary blend of hempseed oil with natural herbs that have well researched pain relief and anti-inflammatory properties resulting in a 100% natural, non psychoactive, non-addictive pain remedy. 
Mild pain relief includes 100mg of raw hemp CBD+CBD-A in the form of a moisturizing whipped herbal body butter featuring our proprietary hempseed oil blended with natural pain relieving herbs. Our max relief salve contains 250mg of raw hemp CBD+CBD-A in a 1oz salve. Our organic raw hemp CBD is grown and harvested in California. I invite you to try all natural pain relief today!
Be well,
Gianna
Founder, Artisan
Vibrant Shea Co.